Everything Extraordinary About the Midwest, Found in the State of Indiana.
Our legacy was planted in the heart of the Midwest in 1860, and it's been growing ever since! We're a healthy community that's perfectly located halfway between Chicago and Indianapolis. Dedicated to cultivating a great quality of life for our residents and businesses, we've made it our mission to tell our story to the world. When you're here, you're safe and sound. You're surrounded by some of the richest farmland in the world, and you get to experience our famously beautiful sunsets. There really is no town like our town, and we invite you to join us as we enter a brand new chapter, full of brand new opportunities.
Who are we? We're a fun, small town centrally located halfway between Chicago and Indianapolis.
You're officially invited to become a part of the great story unfolding here in Newton County.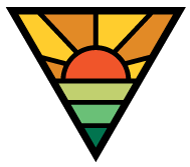 Discover Newton County, Indiana
Learn more about Kentland and the surrounding towns within Newton County by checking out the directory below!
Kentland Town Events
Our community's 2023 residential and commercial events.

February

2023

Mon
Tue
Wed
Thu
Fri
Sat
Sun

6

RECYCLE

AVIATION BOARD MEETING

• •
Keep Up with Kentland
Sign up for our Newsletter!