Resident Highlight: John Cassidy
Resident Highlight
My name is John Cassidy. I have a long and great history with Kentland, Indiana. I'm passionate about investing my time and energy into the town's future!
Growing up in Kentland
I was raised in Kentland, went through Catholic school, and graduated from Kentland High School in 1966. I was part of the last graduating class from Kentland High School before it consolidated into South Newton High School. During that time, I participated in athletics and made some great friends that I still have today. After high school, I went to college and then went off to pursue career opportunities. It took some time, but my wife Kathy (I call her Kitty) and I eventually returned to Kentland in 1978. We've been in the same house for the past 43 years!
In terms of my upbringing, I'm fortunate to say that I had a lot of amazing teachers. My football coach, who was also a basketball and track coach, Don Pauley, was highly influential in my life. He actually sent some football videotapes of me to the Naval Academy, which is how I ultimately ended up there directly after high school. His influence was so strong that when I had the opportunity to redo the basketball court next to the community pool, I dedicated the project to him, painting the court in both Kentland High School and South Newton colors.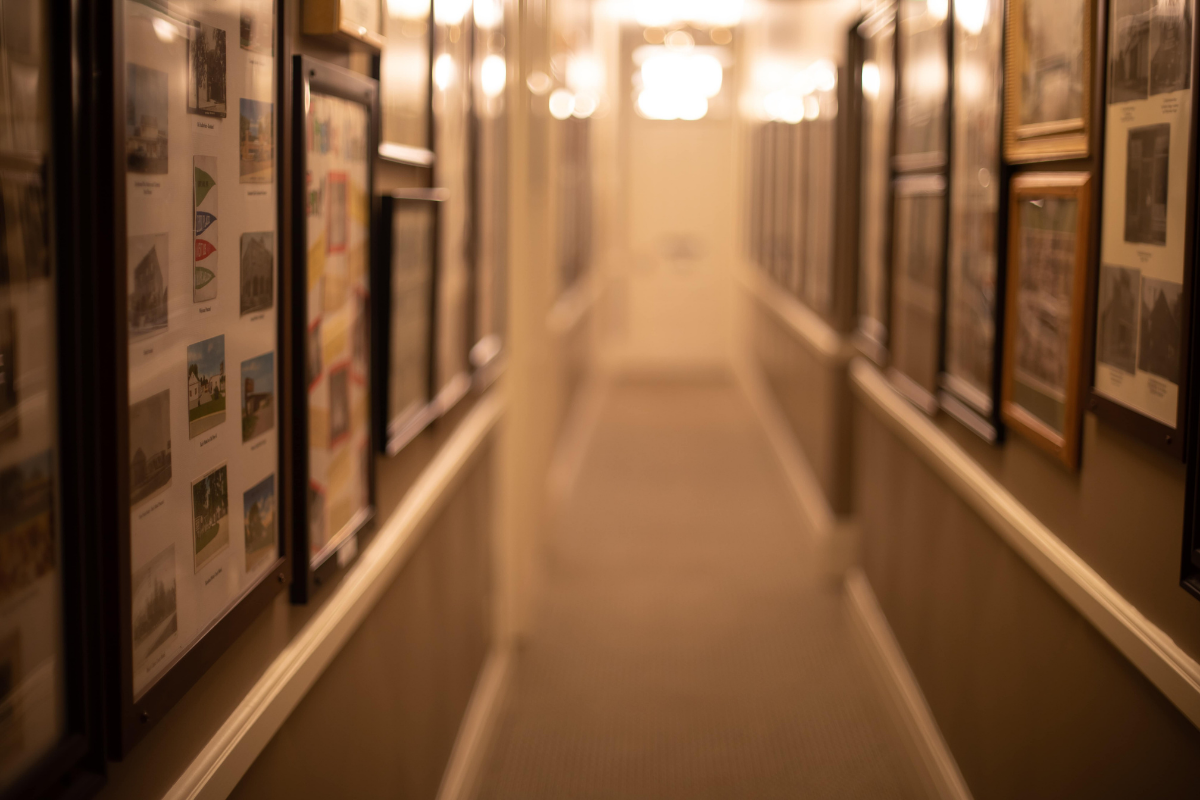 About my Family
JJ Cassidy owned the Chevrolet Buick franchise here in Kentland. And my mother Betty Jean, before she became a teacher, was the bookkeeper at the dealership. My grandfather Gilmore lived around the corner, and we lived right in the middle of Kentland at 209 East Washington Street. And so my grandfather Gilmore was somebody who did not let idle time go to waste. He used to come over to our house on Saturday mornings at 7am and drag me out of bed to participate in one of his projects. He was an entrepreneur. He brought my mother to town when she was five years old and bought the Kentland Hotel, which is currently the location for the Old Colonial Inn. When you go into the Old Colonial Inn and walk down that long hallway towards the bathrooms, the first thing you see on the left is a list of names. It was a roster of the people who stayed at the hotel, when they checked in and how much their room was. The proprietor at the top of that is C. D. Gilmore.
One of the great things my father did was establish the Cassidy Chevrolet Buick softball team. This team was so good that they played nationally, going on to tournaments. They had some incredibly talented players like Bill Leslie. One of the other things my father was known for was being one of the primary fundraisers for the original Kentland pool in the early 1950s. And so when the town decided that it needed to replace that pool I volunteered to be the primary fundraiser. I enlisted Don Funk, who is a friend and philanthropist himself, to help with the project. Don enlisted Dr. Chuck Simons as well, who was a Kentland graduate and a very successful Orthodontist. And so collectively, we put together a fundraising team that raised well over $350,000 in six months for the pool project. We were able to add certain things to the pool complex that I think make it special.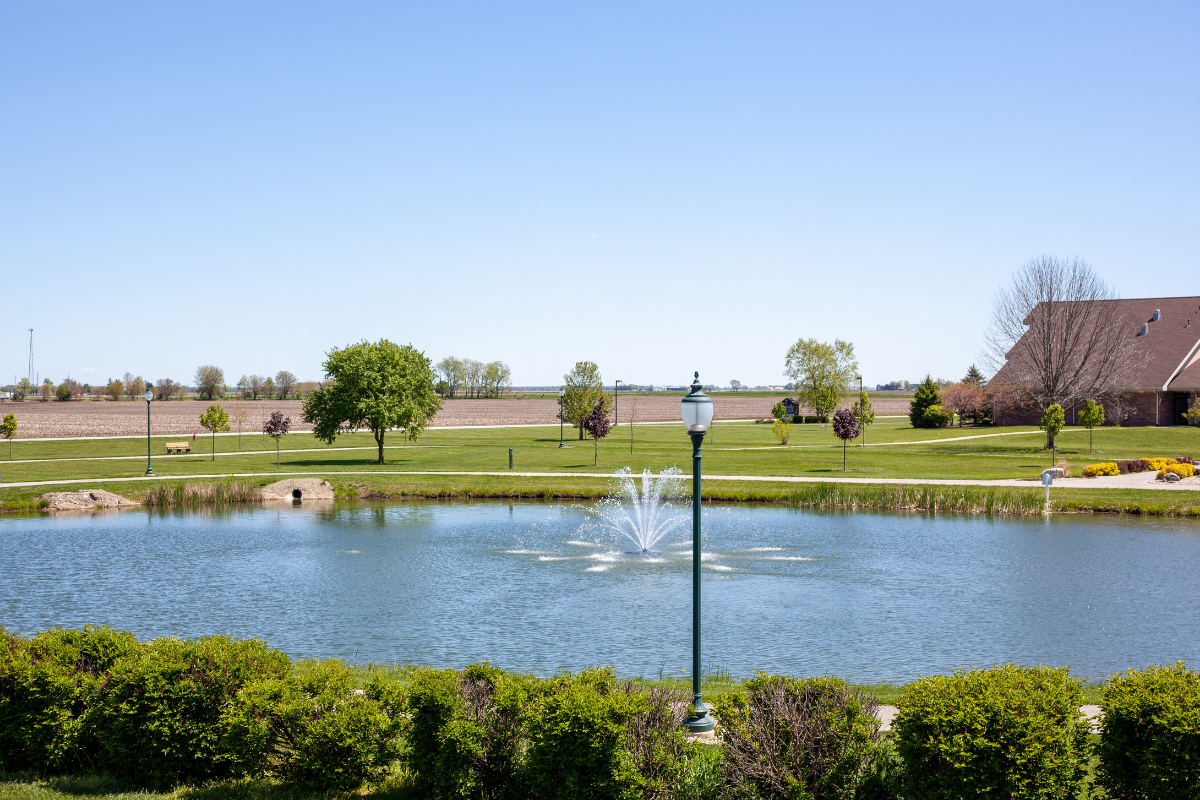 Sports in Kentland
On the days when my grandfather would let me go from the projects he tasked me with, I would hop on my bicycle. With my baseball glove on the handlebars, I would ride down to what is now Batton Park, which is where the baseball diamond was. I could always find a bunch of kids to get a baseball game going. The pool back in those days was instrumental. It was a block and a half away from where I lived, and it was a happy place to be. And next to this was the Kentland High School football field. Many times, you could get a touch football game going, particularly with some of the old guys. When I say 'old guys', I mean the juniors and seniors in high school. Kentland always had a very successful football team. From an early age, I learned football from those guys. It's these happy memories that have fueled my passion for Kentland.
Looking back, I especially loved my time playing basketball. As I mentioned, we had Don Pauley as our coach. He actually became the basketball coach because nobody else would do it. Football and track were his expertise, and so our first year with Don as our coach was okay. His second year, my junior year, we put together a pretty good team (John Hall All-State). I think we were about 500 going into the sectional, and that was back in the days when it wasn't class basketball. We ended up winning the sectional beating Fowler, which was our big nemesis in the sectional, and we went on to play in the regional at Purdue's Lambert Fieldhouse. And so one of the teams we drew was Otterbein (they were 22 and 1 going into that game). They had beaten us early in the season, by I think, 35 points. We beat them in that first regional game only to have the opportunity to play defending State Champs Lafayette Jeff in the championship. It was a great opportunity but we came up short. We certainly gave them a good game! So we were proud of that accomplishment, and us athletes come back for Kentland reunions, we always relive some of those glory days. 25 years later my son's South Newton basketball team won their sectional only to draw Lafayette in the regional.
After three semesters at the Naval Academy, I decided that the military was not where I wanted to be. This was in 1968. I was playing football at the Naval Academy, and so I had a friend at Indiana State, Mike Mulligan, who I told, "Hey, go to the football coach at Indiana State and ask him if he needs a wide receiver." Because of certain rules, I couldn't directly communicate with the coach except through Mike. So that's how I ended up at Indiana State. This was the best thing that I could have done because it was an opportunity to meet Mary Kathryn Hayes. It was a fortuitous meeting. We just celebrated our 50th wedding anniversary in March.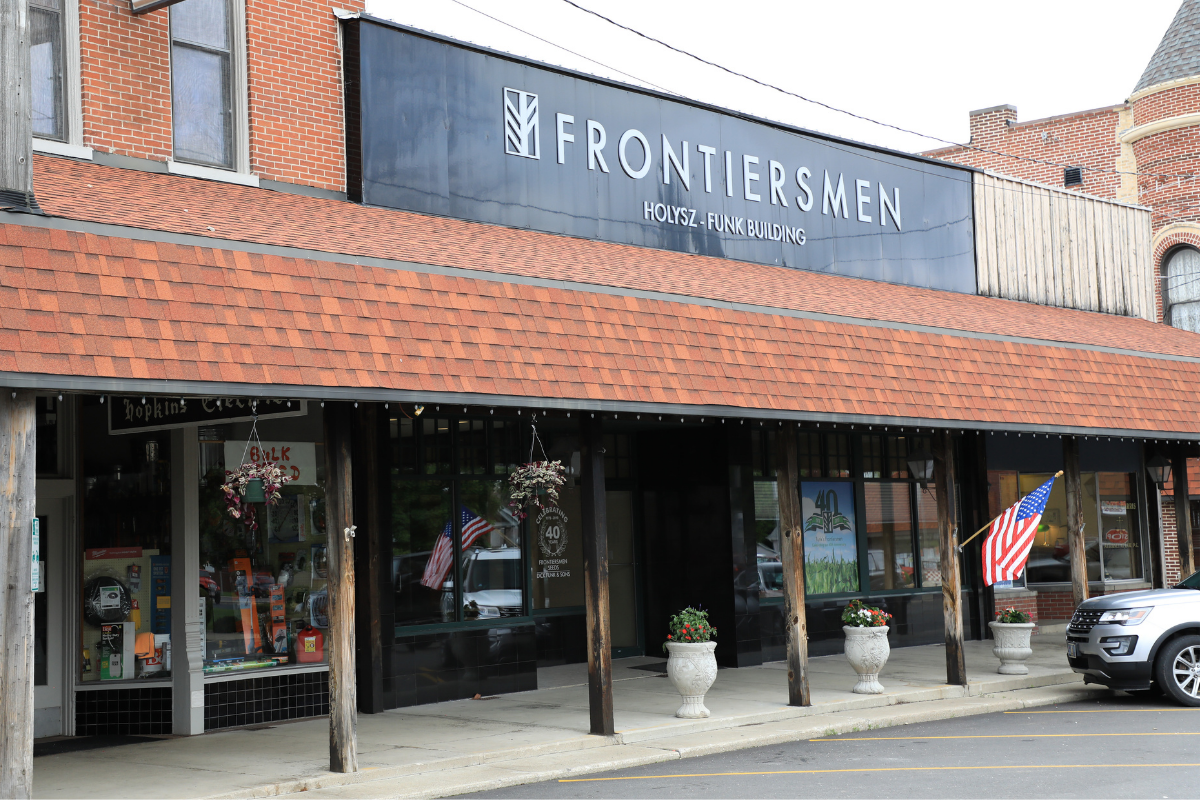 The Road Home
One of the key people I grew up with was Dick Funk. Dick was the primary reason I ended up back in Kentland in 1978. I was living in the Washington DC area and had a nice career there. Dick came out to visit with my best friend, Greg Logan. They wouldn't leave my house until I agreed to come back and work for Edward J. Funk and Sons SuperCrost, which was located in Kentland. Prior to moving back home, I was a district sales manager in Columbus, Ohio. I spent two and a half years building expertise in the seed corn business. Later, Dick was promoted to marketing manager, and he named me the sales manager. This is the turning point that brought me back to Kentland.
When we came back to Kentland, there was a house here that Kitty always admired, and it just happened to be for sale. We bought it, and as I mentioned, we've been here for 43 years. One of the reasons I was so interested in raising my son here was because my parents lived down the block. My mother, who was the most influential person in my life, was the Business teacher at South Newton and in charge of the Future Business Leaders of America. She would drive my son to school every day. And I knew that those 10 or 15 minutes trips to and from school would be edifying for my son.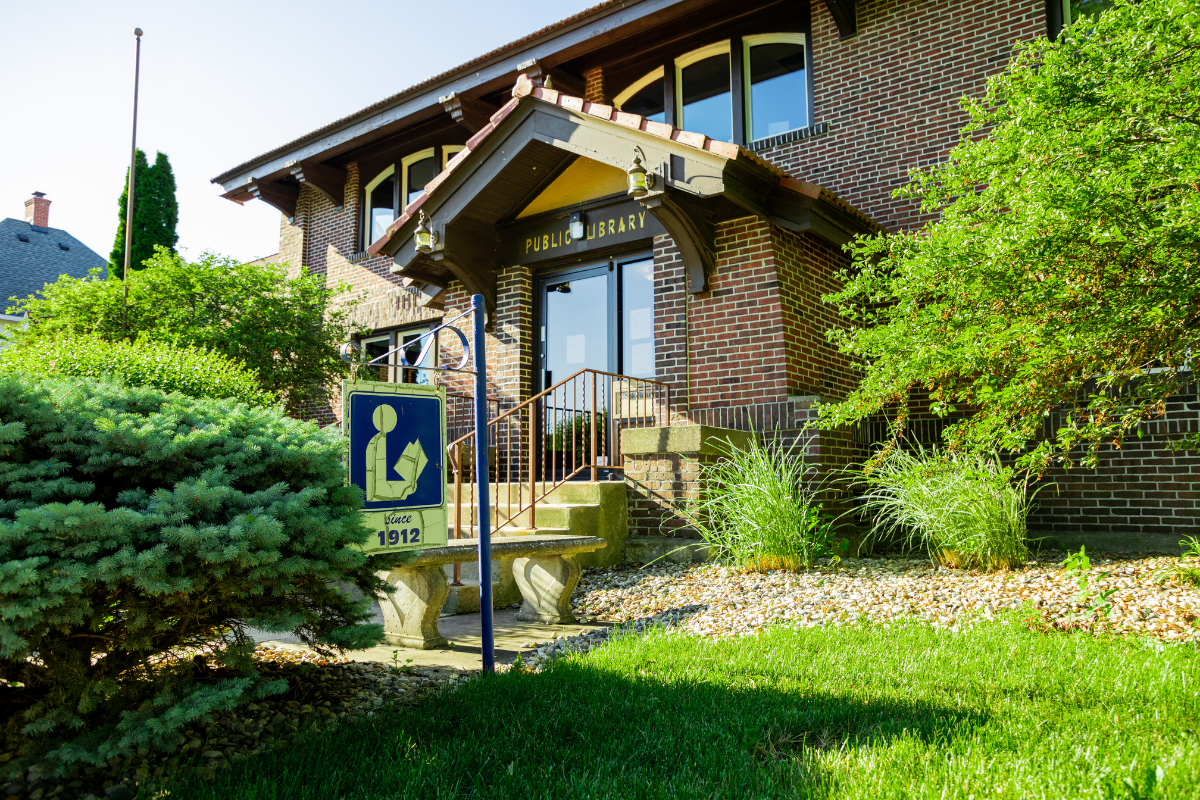 Encouragement was the Key to Opportunities
My mother always encouraged me to volunteer. She was a member of the library board for 16 years and convinced me to join the library board as well. Eventually, I became president of the board and, at that time, we decided to double the size of the library. That was perhaps my first big Kentland project. We had to raise money both privately and publicly, which took about two years.
In addition to this, she encouraged me to become a fifth and sixth-grade basketball coach. Another good friend of mine, Pat Mulligan, had encouraged me to join him and Carl Curran in that endeavor. I think we did that for about five years. I was encouraged by my banker, Don Wilson, from Kentland bank to join the Rotary Club of Kentland, which I think is one of the strongest organizations in the South Newton area. The Rotary Club has done many very good things, and so I was proud to be involved with that organization for over 20 years. I continue to visit with them every now and then to get updated on what they're doing and they continue to amaze me with their vigorous pursuit of "Service above Self" and what they're able to do financially for the citizens of Kentland.
Kitty was in the real estate business for years, and because of this, we got to know the town incredibly well. This motivated us to help the town look its best. We knew that if somebody was searching for a town to live in, and they drove through Kentland, we wanted them to see Kentland at its best. So about 15 years ago, Kitty and I made the decision to begin buying properties and rehabbing them. To date, we've completed work on 25 properties. Most of them have been single-family homes, though we did do an apartment complex and a couple of duplexes. We're happy to have been able to do this kind of work, and there are many times when we drive past these properties where we reflect on how happy we are that we invested in these improvements.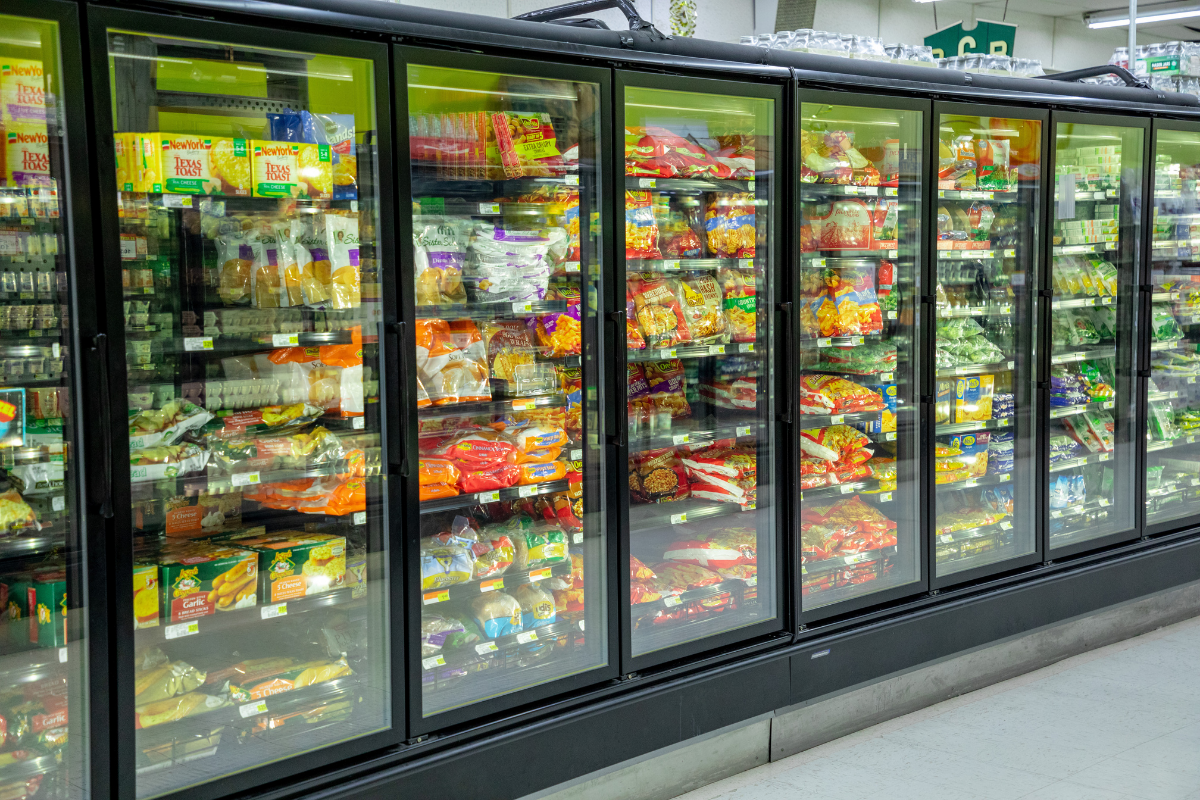 The Passion of Collaboration
The key element that has propelled my interest and continued passion about Kentland is collaboration. Mike Davis and I, and Mara and Kitty have partnered together on various projects for 40 years. Business-wise, Mike and I have learned to lean on each other when tough decisions needed to be made. We've collaborated on some things that are extremely important to the town. This included ensuring Kentland had a full-service grocery store. The grocery store was in dire shape six years ago and we rehabbed it into the store it is now. It's become a place people really feel good about when they walk into because it meets their needs. I give great credit to Colleen Clifton. Her family's legacy is tied to the store and she stayed with the four of us as owners. Her passionate dedication to Murphy's is amazing.
The other major Kentland project I was involved in was the Old Colonial Inn, of which Mike and Mara and Kitty and I are the owners. Mara developed the Old Colonial into something that rivals the best restaurants in the state of Indiana. She and Mike continue to run that restaurant on a daily basis and have brought their son Garrett in as the property's talented chef. And we have Jill Hardebeck (also known as Chef Jill), who has been with that restaurant for over 30 years. In fact, she learned how to cook from my great friend, Dave Ryan, who was the owner of the Old Colonial prior to us gaining ownership of it.
It really was these two businesses, among others, that served as the key to helping people feel good about where they live. I think these positive efforts have been assisted by the great work of individuals like Pat Ryan, our town attorney, and Sharon Negele, our state representative who helped name Kentland as an Opportunity Zone.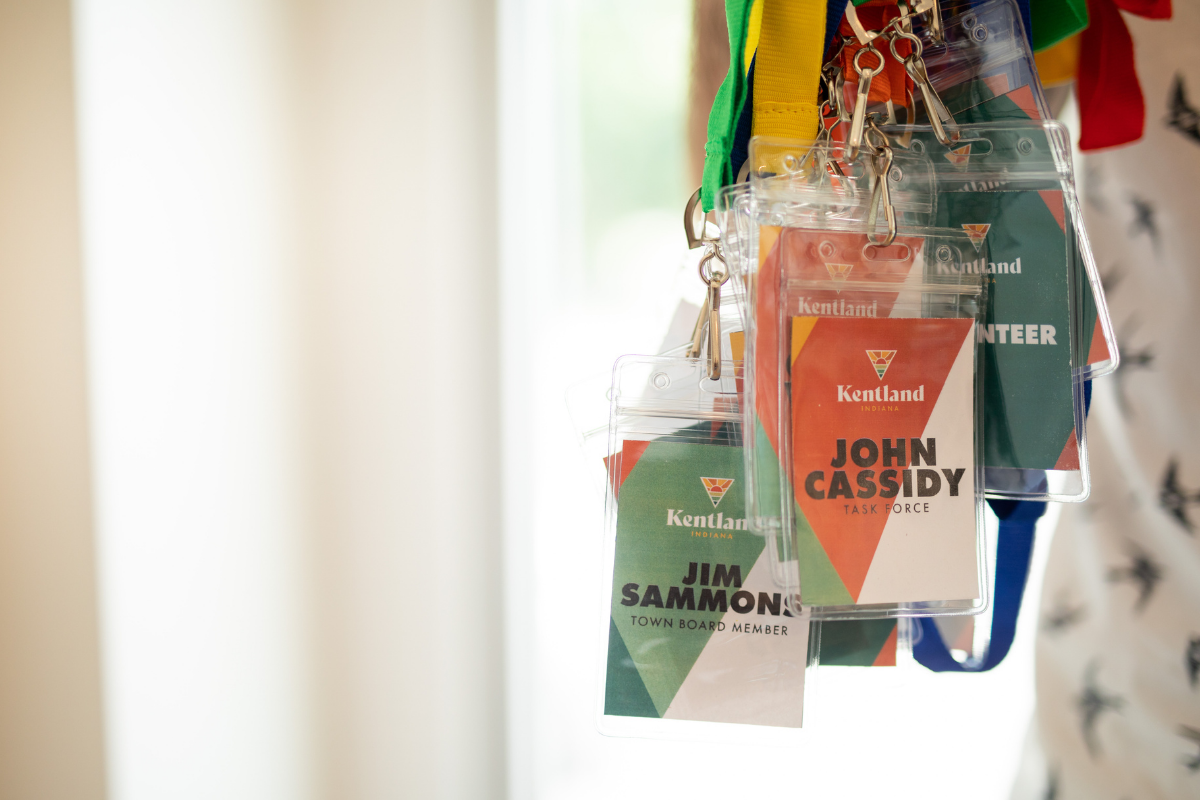 Kentland's Opportunity Zone
When Kentland's opportunity zone came to fruition, it spurred Mike Davis to get involved and create the Kentland Opportunity Zone Task Force. Mike is a proven executive. He and I ran AgVenture Incorporated for 27 years. We founded that company from zero, and 27 years later, we sold it to Pioneer Hybrids International, which is a division of DuPont. Mike knows how to organize and get things done, and he's showing his effective leadership through the Kentland Task Force. I'm happy to be part of the task force along with other committed volunteers and do what I can to promote economic development in Kentland.
We've got a number of great things happening through the Task Force. One of the things that I'm going to be working on is philanthropy. With the expertise of Task Force member Kristina Mitten-Sanders, we will create a tax-deductible vehicle for people who want to, not only leave financial assistance to the town of Kentland through a legacy donation but also who would like a vehicle to promote any project that they think is important to the town. Towns can thrive on volunteerism, and our town definitely is because we have enthusiastic volunteers involved. But the thing that will grease that flywheel is philanthropy and continued donations. In fact, we have a number of people who don't even live in Kentland anymore but continue to give. They grew up and have roots here. They have a strong feeling about the people that they knew when they were growing up here. They want to give back to the community. With the help of Kristina, I want to create a vehicle for giving. Kristina is an expert in philanthropy and is going to lead the way, and I will be her wingman in this initiative. I believe this project will be ready to go within the next six months.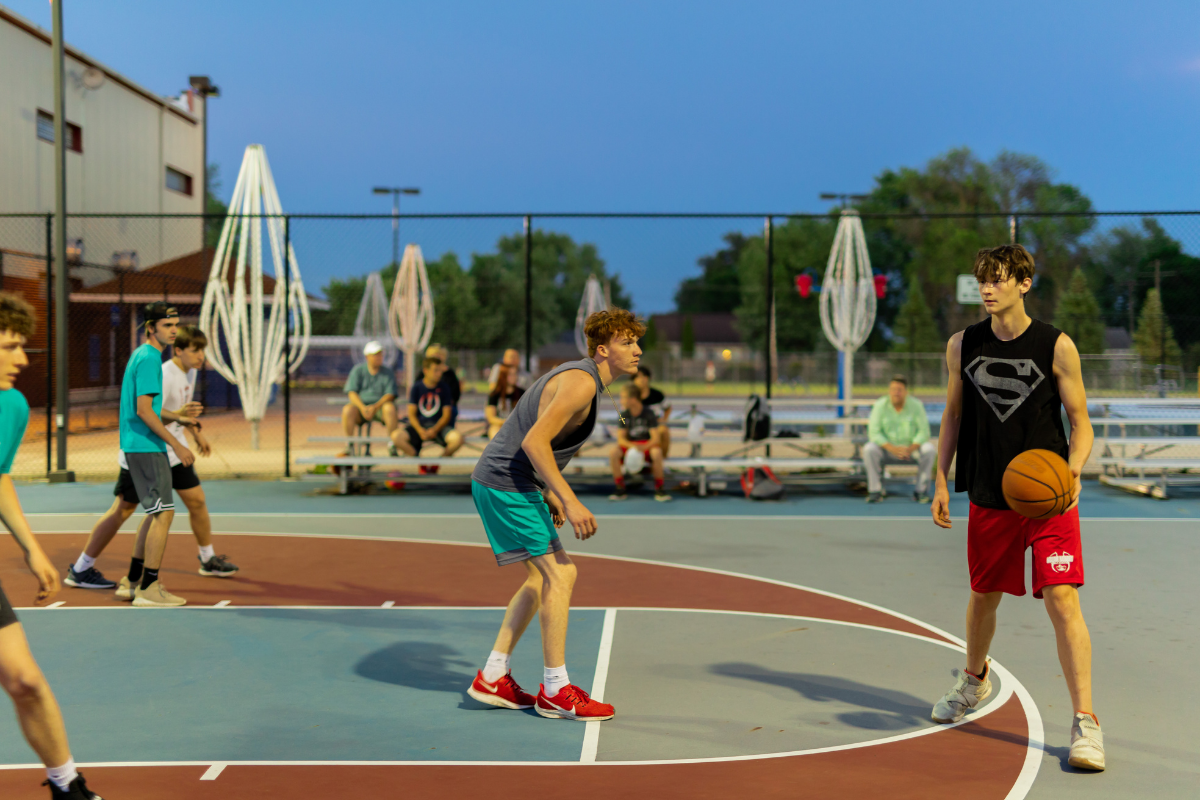 A Place for Families
In the meantime, there are continued needs for the community, and I'm ready to help in any way I can. As somebody who lives in Florida six months out of the year, Kitty and I are always enthusiastic to return home because of the great people here. Kentland is a nice-looking town that provides almost anything that you could want, like convenience and friendliness. This is my hope for people who live or used to live in Kentland: to drive back into this town and say, "You know, this town is still beautiful. It's a well-maintained, happy place."
We want it to be a happy place for young people looking to raise their families. When Kitty and I came back in 1978, we just knew that it was the right place for us to raise our son. And so I want young families to feel that same confidence that their kids can get a great education. We have dedicated teachers and administrators at the South Newton School Corporation. A few of them are on the Task Force and have made huge contributions, particularly Laura Robbins and Casey Hays Ward in putting together the revitalization of Batton Park. Their participation was so vital, it resulted in raising over $300,000 for the parks in Kentland. We'll see the fruits of that labor in the coming months.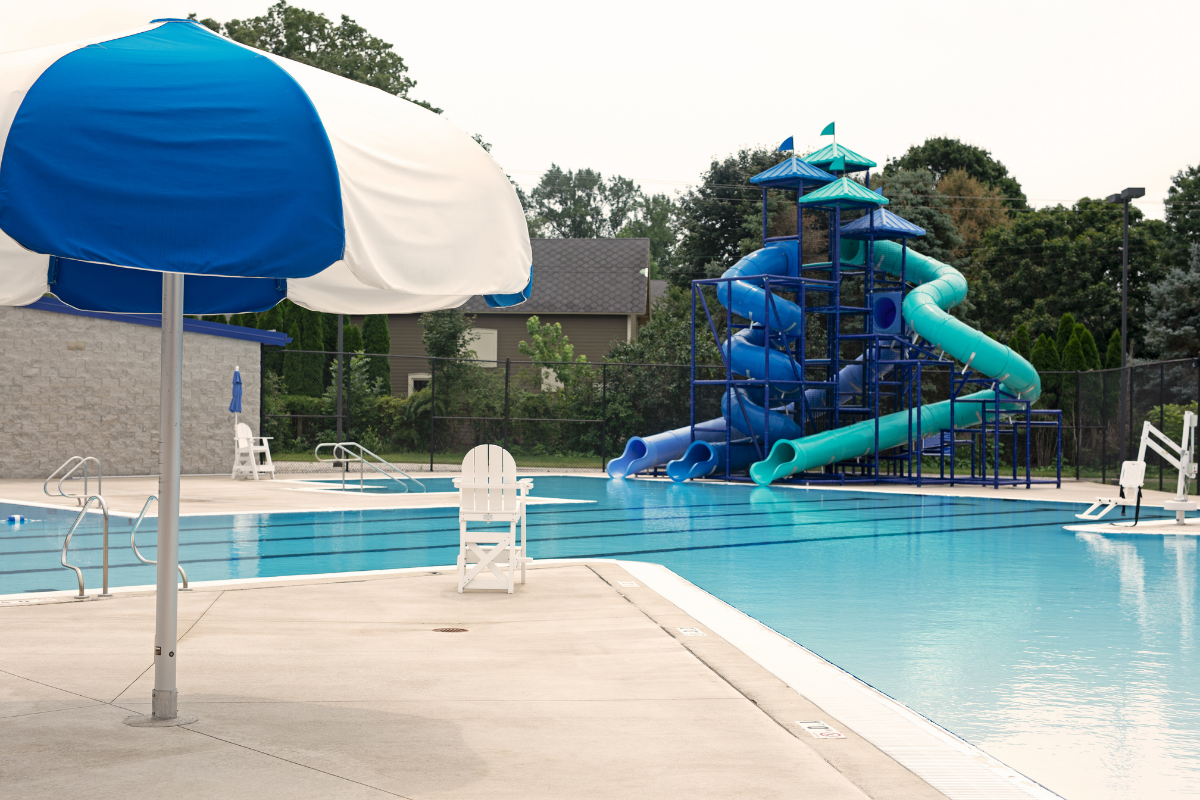 Validation
Our Florida neighbors who also live in Dayton, OH came through Kentland and we hosted them overnight. We went to dinner at the Colonial Inn. They were blown away. We took them for a trip around Kentland. And Randy said "I've never seen a town this size with so much great park space. And so much open area for families to enjoy." We took him to the Kentland pool and he said, "Wow, this is amazing." He grew up in a small town too. And he was amazed at how energized Kentland seemed. It meant a lot for a guy as successful as he is to visit our town and validate what I feel about Kentland.
Finally
Through the years, I've learned some very valuable lessons, and I hope these guide you on your own path. If you're part of the Kentland community, you're a part of our legacy. So make good friends. Keep good friends. Those relationships will sustain you during the hard times. Make sure that, if you get married, you give it every opportunity to be successful. And always be forgiving of people. Nobody's perfect. Find your purpose in life, make it a passion, and follow it, regardless of any obstacles.
Kentland is Full of Amazing Stories Worth Sharing!
300 N. 3rd St. Kentland, IN 47951
info@kentland.in.gov