Resident Highlight: Bob and Joan Hays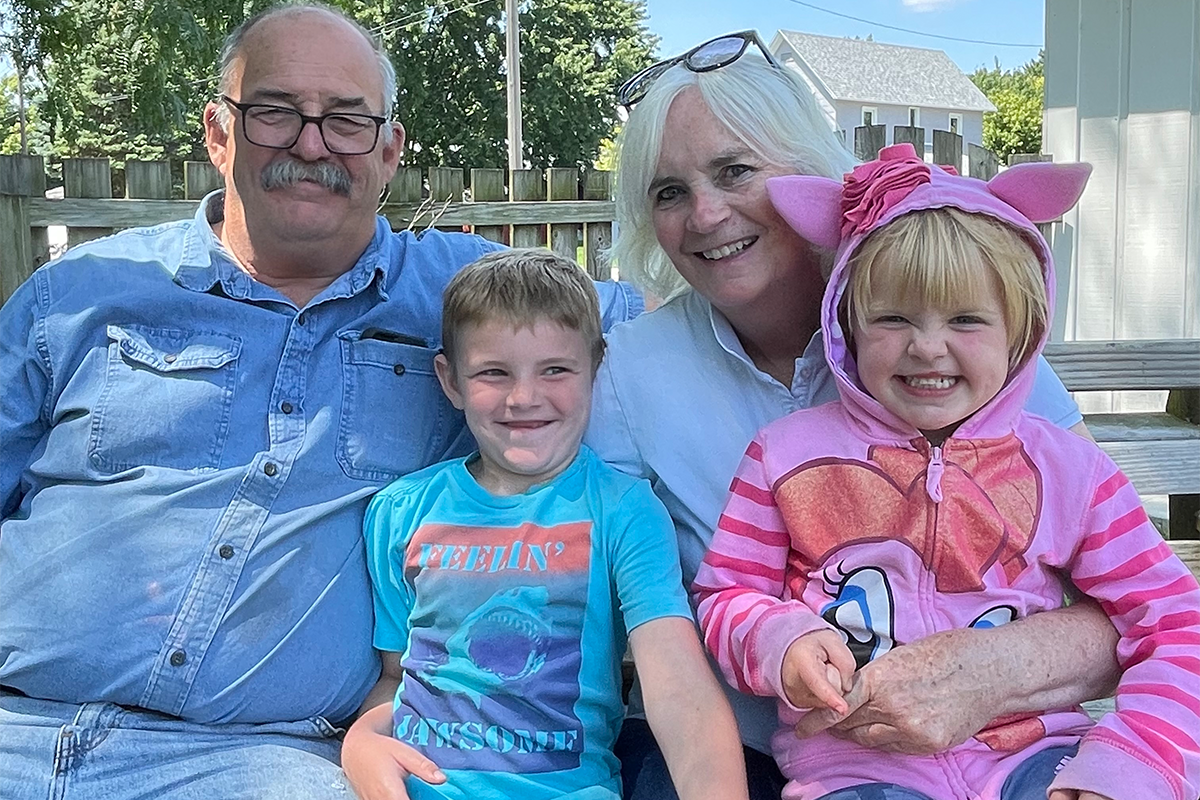 Resident Highlight
Hello! We're Bob and Joan Hays. We've lived in Kentland for years and we love it! As teachers, we've spent years investing in our county's youth, and we're excited to share some of our story with you!
Where We Grew Up
Joan
I am from Bloomington, Illinois and I lived in the same house my whole life until I went to college. My experiences were rooted in knowing small-town community living. I went to parochial school from kindergarten through 12th grade. My mom stayed at home with us kids and my dad owned his own clothing business.
Bob
Originally, I'm from rural southwest Virginia. My dad was an engineer who worked for US Gypsum. They had a mine there in a little place called Plasterco. It was run by Saltville. Our family left there when my father received a promotion, and we moved to Mitchell, Indiana. I was in the first grade when all of this happened. Before long, my father was promoted again and we came to the Chicago area, specifically Downers Grove when I was a freshman in high school.
They moved to Tennessee when I was a freshman in college, then Baltimore, and by the time I was out of college, they decided to retire back to their farm. I've lived in a lot of different places. Small towns, big towns, and everything in between.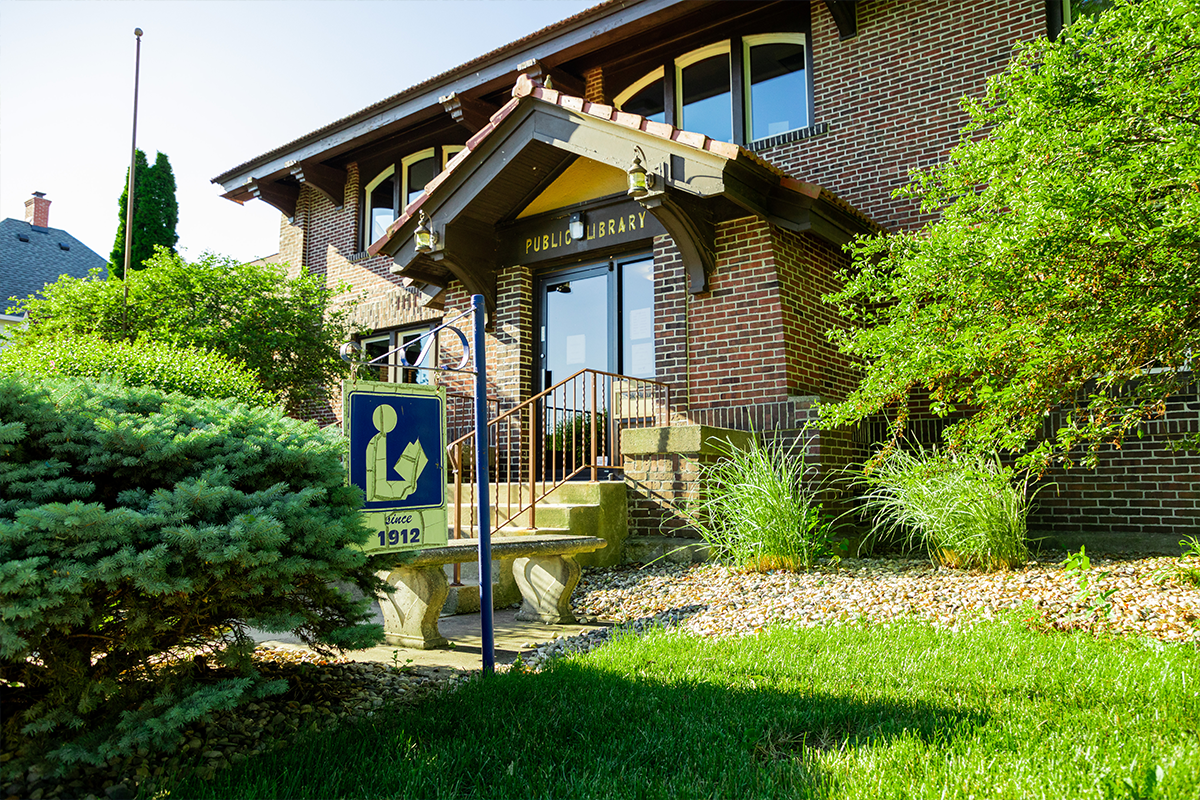 How We Met, and Life in Kentland
Bob
It was actually through teaching. When I graduated, I went to Iowa to teach, in Fort Madison. Joan was already there teaching in Donnellson, Iowa, living in Fort Madison, and we met through a co-ed volleyball league.
Joan
I can tell you once we got married, we lived in Illinois for roughly five years. Bob was teaching here at South Newton. Our decision to come to Kentland was simply to cut down his commute. Hearing about the experiences he had while growing up, all of the constant moving, we said, "Let's find a spot, and let's stay there." And this became Kentland for us.
Bob
So we moved here and like I said, I lived in small towns and large towns and Kentland stood out to me. It's a great community with a really good school system. The nice thing about it is that when your kids grow up in a school the size of South Newton, they can do anything they want. They can be involved in any sport, any activity, and any club. The possibilities are endless.
Joan
Here's another example as to why living in Kentland is so great. My daughter Casey is very independent. She's always been. When she was five or six, and our son Rob was just a few years younger than she was, they always wanted to go to the library. By themselves. They didn't want mom with.
We lived six blocks from the library. So I would say, "Of course you can go to the library," and I'd let them leave. We knew someone on every block, watching them as they walked by, and then they would call me and say they've gone by. They're not fighting, they're doing well. When they got to the library and they went into the Children's Library, the director would call me and say, "They're here!" The same process would happen on their way back home.
I would guess for about a year or two, Casey felt like she was taking Rob all by herself to the library. I loved the safety component. Everybody looked after everyone's kids. You knew all your neighbors. The sense of family in this community is just amazing.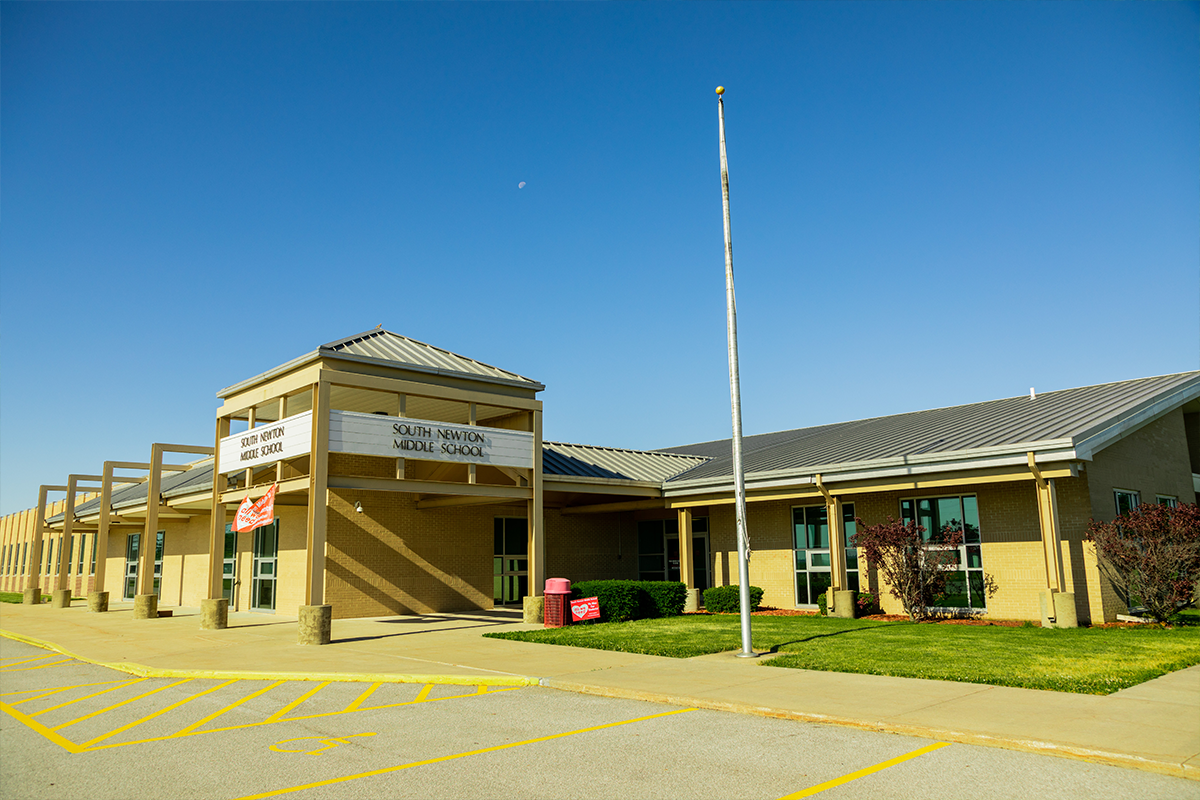 The Life of a Teacher
Joan
I started teaching in Iowa. I was a special education teacher. I worked in a resource room where about three-fourths of my day I worked with children with learning disabilities. One-fourth of my day I got to start a talented and gifted program. This was an amazing job and I did this for about three years before I moved to Chatsworth, Illinois.
Chatsworth is a very, very small town. Its school district was also small. When I was there, I was the special education teacher for kindergarten through 12th grade. A whole program!
When we moved to Kentland, I had the pleasure and opportunity to stay home for 11 years with my kids. I did not return to teaching, but here's how good Kentland and the South Newton school corporation are. When we were living over in Illinois, the superintendent would call me every spring to tell me what positions they had available. They asked, "Are you ready to come work with us?
So when my youngest daughter Ali was going into kindergarten (it's hard to believe she's now going to turn 30), I returned to teaching at the parochial school that used to be here in town. For a handful of years, I taught fourth grade.
When the school closed back in 2000, I decided to take a big jump: I went out to South Newton. I was part of a brand new program, a computer lab. Up to this point, I'd hardly used a computer yet I became their computer technology leader at the elementary. I did this for 18 years.
Bob
As for me, I was at South Newton for 38 years! I coached middle school football, middle school wrestling, and varsity wrestling for a lot of those years until I couldn't get up off the mat anymore. I gave up football first.
I coached kids who went on to become parents, and then I coached their kids. I'm not certain if I coached any grandkids, though they may have been in the system.
During my time in college, I earned a diverse set of credentials. I was a PE teacher, a health teacher, and a technology teacher, which included classes like woodshop, metals and drafting. I also taught all of the Project Lead the Way Pre-Engineering classes since 2000, all the while earning a reputation for being a smart alec with the kids!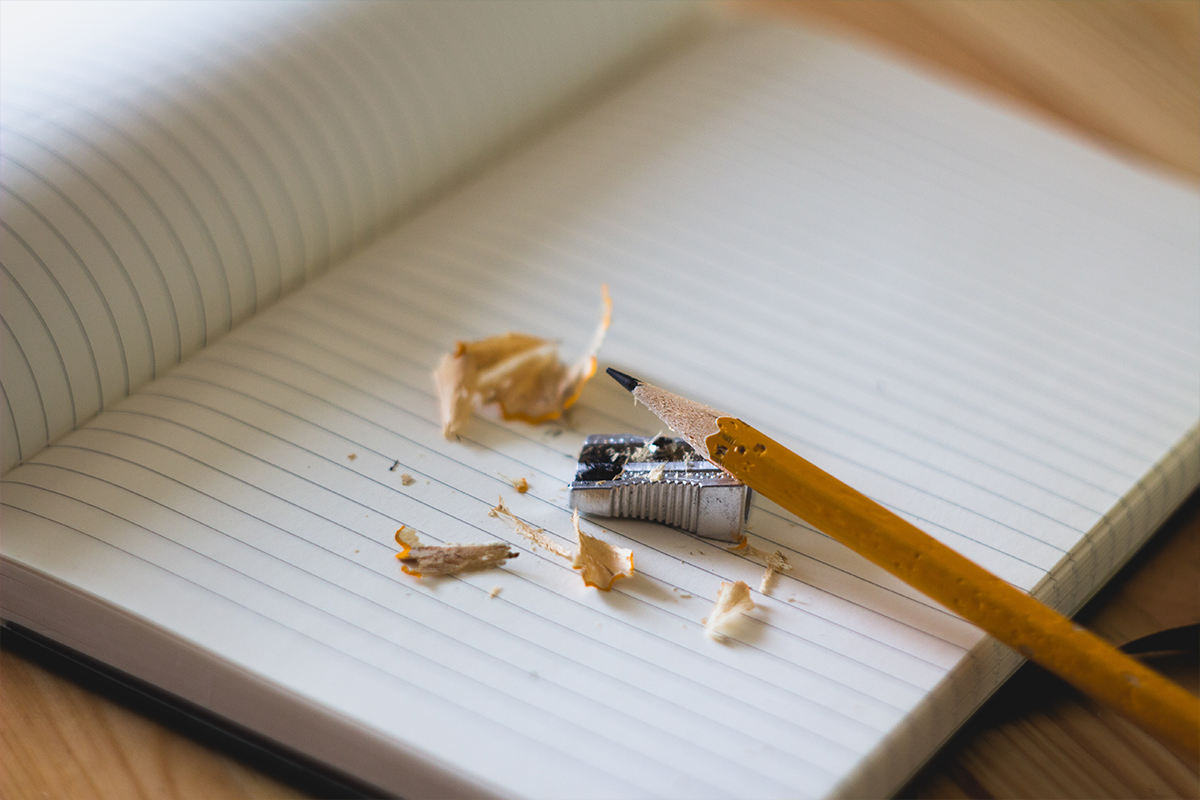 Looking Through Time
Joan
I think for both Bob and myself, we loved our careers. We love teaching because we love kids. It was just our passion to be with them and create a positive classroom dynamic. We wanted them to not only enjoy what they were learning, but also enjoy their time there. That's probably one of the best things I can say about my three kids: they loved school. I never had to fight with them to go to school. They grew up in our home, which was kind of like a 'teacher' environment. Bob and I socialized with teachers, our kids were always around them. So it wasn't surprising to me that Casey and Rob at one point both became teachers. Casey is still one!
As far as our time in Kentland, we have never been disappointed with living and raising our kids here. Being a teacher was a big job. It was a passionate job. But raising our kids? That was the biggest role for us.
Bob
Now with our retirement, and getting ready for retirement, we're excited to stay right here where we know everyone. I don't understand the appeal of going somewhere like Florida, where you know no one and it's hot. That seems like a lonely way to live. So we're investing in our home, fixing things up because we can't imagine living anywhere else!
Joan
Bob and I are totally blessed to be in Kentland. Casey and her husband Damon decided to move back here, and they live just three houses from us. I can see them. I can see my two grandchildren, Jackson and Elizabeth, anytime I want. I love that they're here in Kentland, and I love that they'll be going through the South Newton School Corporation. As Bob said, you can choose to participate, you can do anything you want and you can be that really big fish in a little pond. Our town is such an amazing place.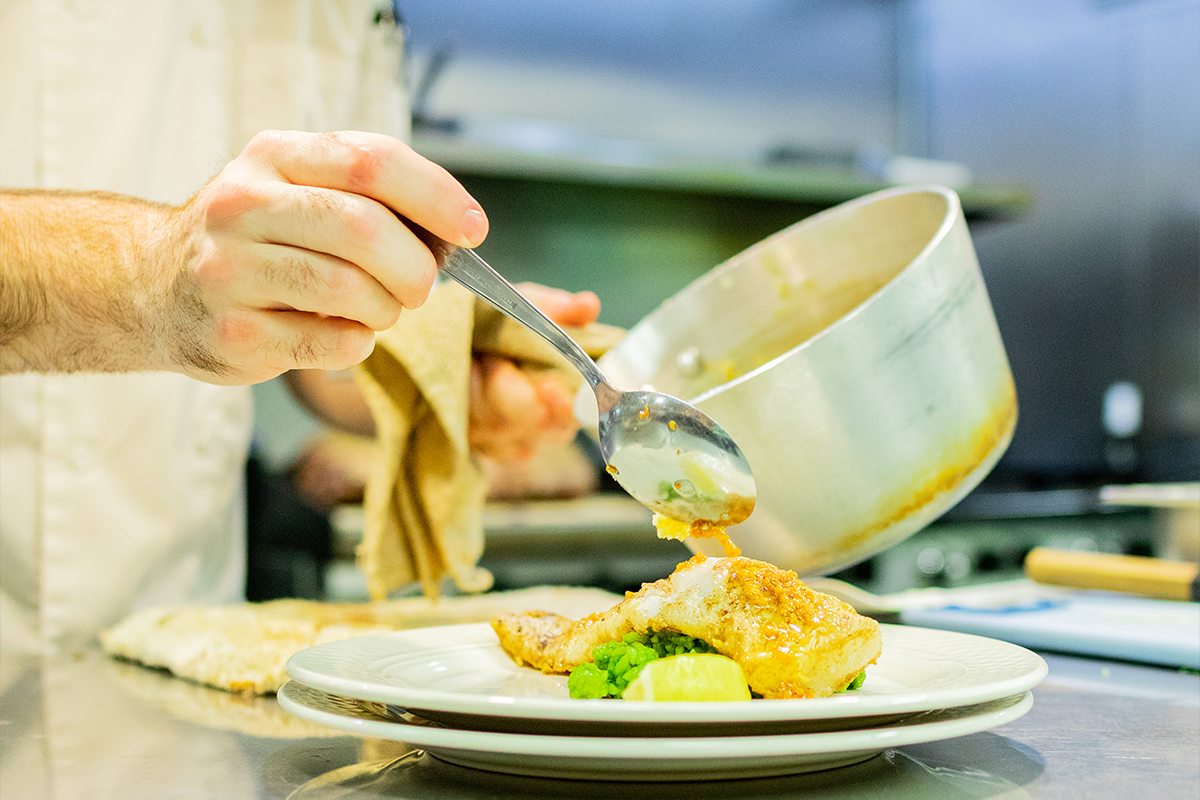 Kentland Has So Much to Offer
Joan
While we're not always out and about, Kentland does have a myriad of places to enjoy. There's nothing like heading down to the Colonial Inn for a great dinner. We've known Mike and Mara all our lives. Bob and I both had the pleasure of teaching their sons, Trevor and Garret, who is now the head chef at the Colonial Inn.
Overall, I'm thrilled to see all of the opportunities entering Kentland today. We have so many new businesses in Kentland, such as Steiny's BBQ, JP Style CO, Hunter's Cafe, and the DLT Trattoria (that should be opening soon to complement all the other establishments here in Kentland). Life is starting to come alive around here!
Bob
Kentland is growing. We're getting more people from Illinois, and with the new parks coming in, I'm sure we'll see an influx of children.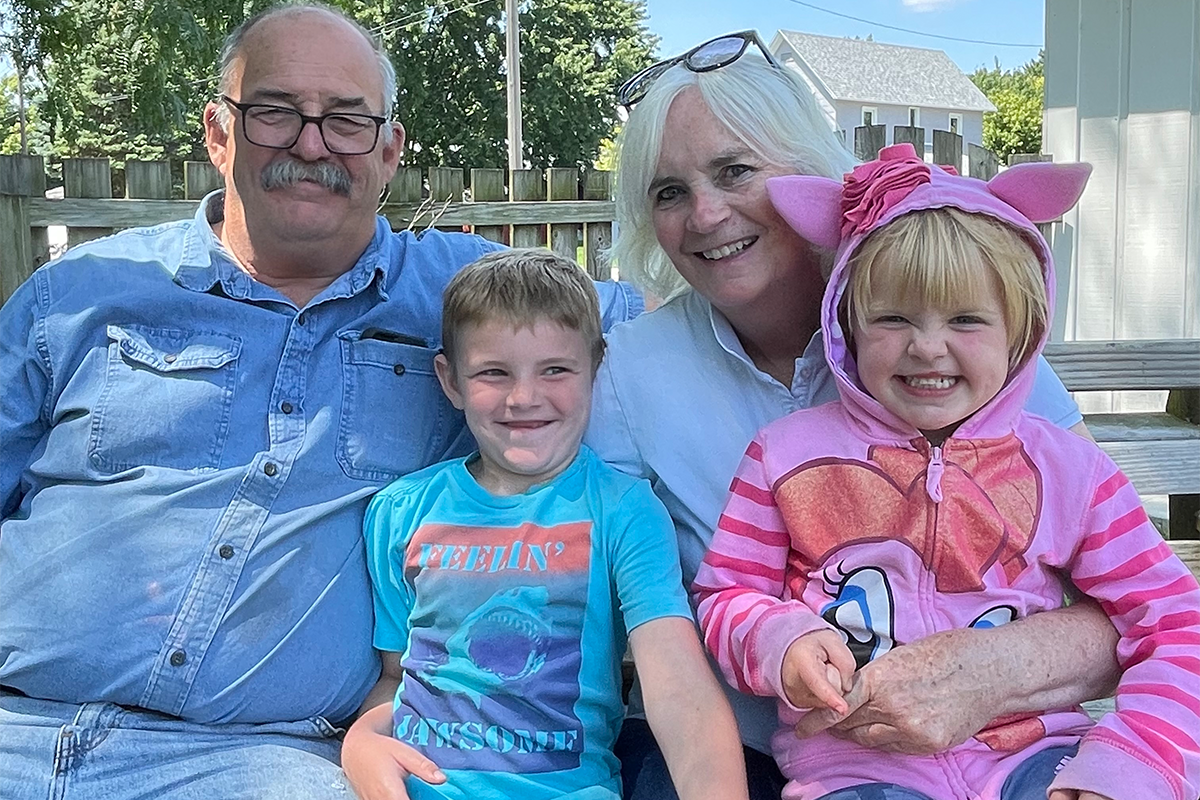 The Greatest Contribution
Bob
What is the greatest contribution you can make to your community? Be involved, and get to know your neighbors. Get to know the people in your community. Kentland has great people living here.
Joan
Bob coached in the summer league. He was part of the Initiative Lovin Livin Here. We were a part of the Halloween Carnival, which was always a big thing. We worked with that because Saint Joe's school kind of hosted that for a while. It was this great fall festival over at the parish.
What it came down to, I guess, is that we were involved in the things that our kids did, whether it was 4H or helping with F. F. A. What our kids were interested in is what we did!
Another great opportunity to dig deep in the community is Coffee Club. When it was started, there were a lot of people that came in that I thought I had never seen. And they would tell us that they hadn't had the opportunity to meet people. This is why it's so important to get involved in your community. Attend all the programs and get to know your neighbors. It's decisions like this that make for great opportunities.
Bob
All of this said: I want Kentland to be known as a good place to live.
Joan
Exactly. That's it. I was going to say, I want Kentland to be known as the perfect place to live and raise your kids. You've got a great school, community programs geared towards children, and a great faith base. It's just a wonderful place.
Kentland is Full of Amazing Stories Worth Sharing!
300 N. 3rd St. Kentland, IN 47951
info@kentland.in.gov