In Memoriam: Margaret Stonecipher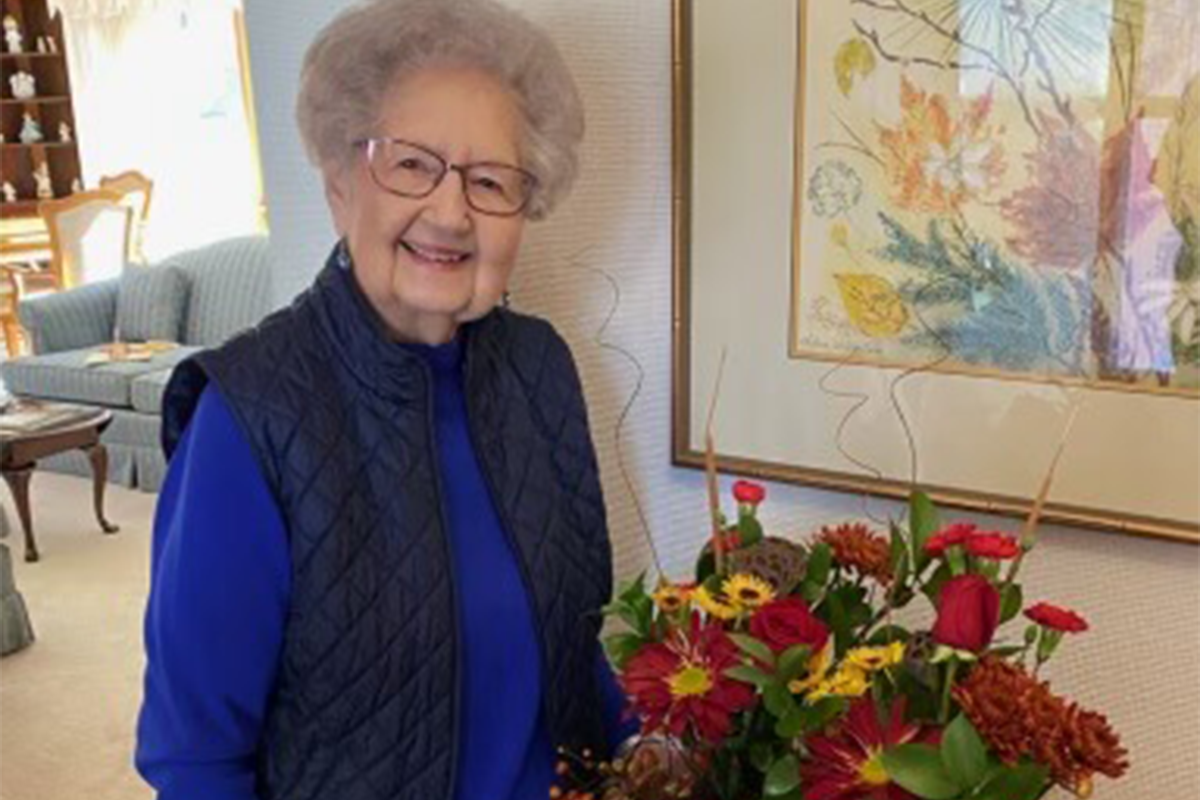 In Memoriam
We honor the memory of a vital community member.
A note on Margaret Stonecipher from Mike Davis, Opportunity Zone Task Force Director
We recently lost a treasured member of the Kentland Task Force, Margaret Stonecipher. Her 99-year perspective, sense of humor, common sense and consistent positive support of the town will be sorely missed.
I first met Margaret when she was the office manager for Super Crost Seeds. This was my first job out of graduate school. I watched her manage a high growth, high octane office with a steady and calm attitude. She taught me the value of short, to-the-point writing and was a wonderful example of what it means to possess integrity. When asked about her perspective on life, Margaret commented— at 99 years old, bent over with her knees straight and her hands flat on the floor— that stretching was important to staying active, and staying active was part of staying vital.
She was very involved in her church and friend groups. When a good community cause would arise, she was always a supporter. Upon reflection, she noted that through the Depression they had nothing, and during WWII there was a severe shoe shortage, but even in those trying times they had each other. They weren't isolated, which is a wonderful insight we should all carry with us. If there was one thing Margaret valued as she was growing up and wanted for Kentland's future: a thriving community, and a downtown full of successful businesses.
Kentland is Full of Amazing Stories Worth Sharing!
300 N. 3rd St. Kentland, IN 47951