Resident Highlight: Maggie Mulligan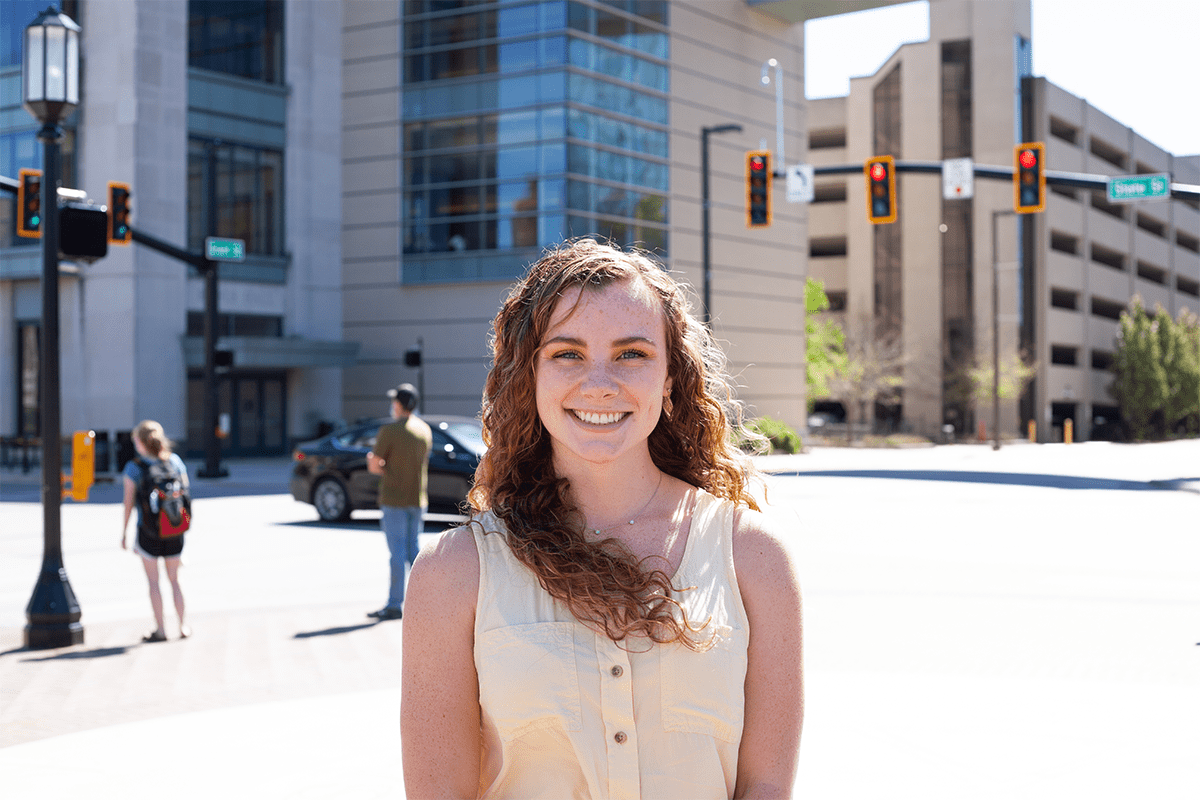 Resident Highlight
My name is Maggie Mulligan, and I'm from Kentland, Indiana. I'm an academically focused, Pre-Veterinarian major who is hoping to go into the large animal industry. I'm an energetic, goofy person who loves supporting friends, and spending too much time with my cat.
Humble Origins
Kentland is woven into the fabric of my existence.
I grew up on a grain farm in the house my dad was raised in. Surrounded by fields of soybean and corn, we're a little over a mile away from the town of Kentland. Here, you'll find two major highways: 41 and 24, and this creates a lot of traffic. It offers travelers the opportunity to stop in and see what we're all about. If you stroll down our main strip downtown, you'll find places like the Old Colonial Inn. If you're ever looking for the best steak you've ever eaten (definitely comparable to Chicago), then check this place out. Speaking of Chicago, Kentland isn't too far from that either. It's 90 minutes away, which can make for a great weekend excursion. We're also close to West Lafayette, and I've been visiting that awesome college town ever since I was a kid. In fact, I'm currently enrolled at Purdue University.
Kentland gives off a hometown feel. It's a blend of familiarity and nostalgia. Like most kids, I was always wanting to get out of where I was born and raised, but my mom would remind me: you don't know how much you'll appreciate this town until you're older. She's 100% correct. I've been away at college for three years, and over this time I've recognized Kentland's many benefits. Sure, its on the smaller side. We don't have Starbucks or Targets like heavily populated areas do, but what we do have is an incredibly sense of community. Going to the grocery store, you'll run into a handful of people, and what's amazing is that I think this develops a valuable skill. You learn to humble yourself and greet people, even if you don't know them all that well. You learn lovingkindness. This has helped me in a variety of social situations. For instance, at West Lafayette, when I meet a new professor or am networking, there's an ease of conversation that's intrinsically wired into who I am.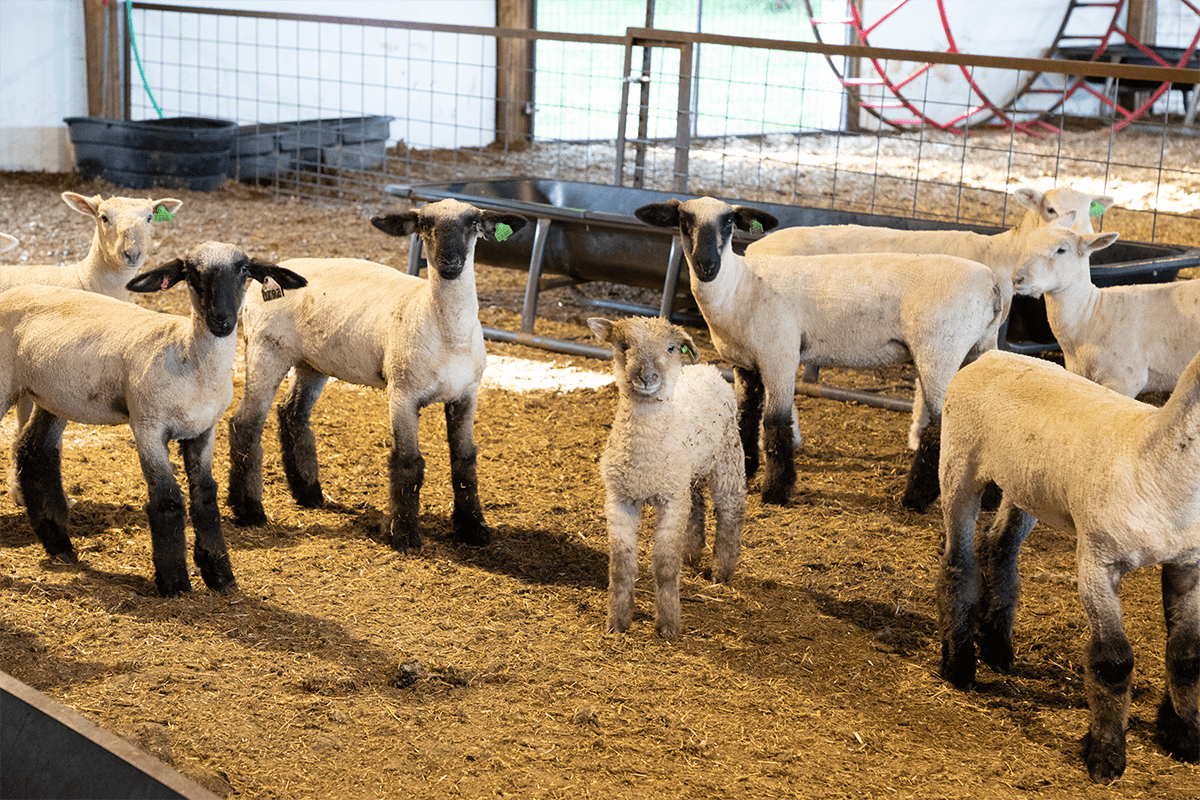 Where it All Began
I'm majoring in Animal Sciences with a concentration in Pre-Veterinary Medicine, and I attribute this decision to an important experience I had in Kentland. When I was in the 8th grade, I started showing sheep in 4H at the Newton County Fairgrounds. I was super late to the sport, because most kids start around 2nd grade.
It was my first time ever showing a lamb, and I did showmanship, which I wasn't going to do. My mother encouraged me to do so and I'm so glad I listened to her. That day, I ended up winning the entire event. I was shocked. Out of the whole barn, I won champion showmanship. Looking back, this was profoundly important to me. I learned I can pick up a skill fast and this validated me in the fact that I belong in the animal field. I was happy and surprised.
Memories like this are what make me think so fondly of Kentland. This reminds me of this awesome place near the fairgrounds. There's a private property that has this daffodil field. There's a pond there, and the man who owns it sends out invitations every year to the people of Kentland, inviting them to come out, pick the flowers and enjoy life around the pond. He also raises bees, and they're kept in bright beautiful boxes. It's a great community event!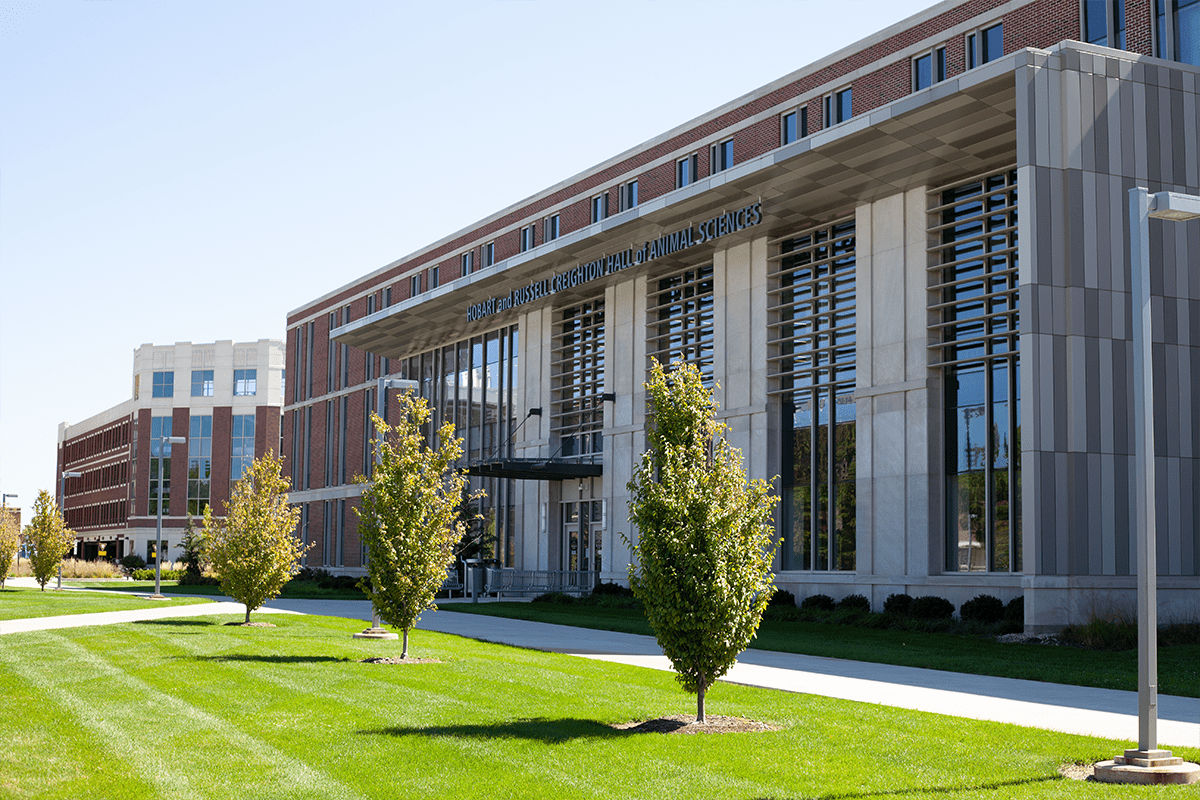 My Life in a Nutshell: Research, Hard Work and Great Friends
Last summer I worked at Purdue's Animal Sciences Department, and I conducted research with one of my professors. We researched what organ is most affected in fetal pigs by the respiratory and reproductive syndrome virus. I plan to return to this job in the spring, and by the fall, I hope to get a job in the same type of area. For now, I take pride in being a full-time student.
Grades are incredibly important to me. I'm always preparing for the next day, because I want to do the best work I possibly can. My days are centered around attending classes (whether online or in person), completing assignments, and spending time with my sorority sisters or boyfriend.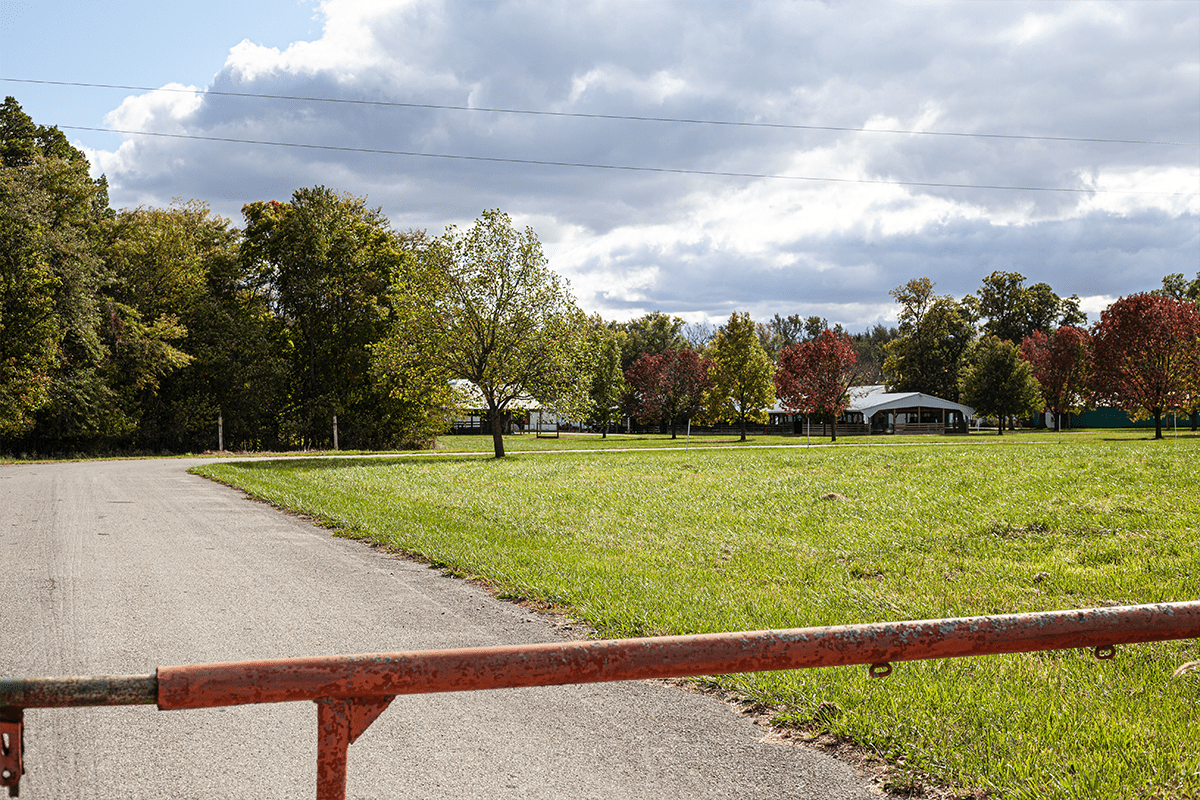 Meeting the Needs of Others
When I look at rural areas like Kentland, I see the importance of having large animal veterinarians. Since this is my career path, I would love to assist Kentland or other small communities like it by offering these sorts of veterinary services. Improving herd health and livestock operations in the Newton County area would help improve the overall safety and quality of food in our area.
Kentland brings forth all of these memories that are absolutely important to me, and this is why I want to give back to smaller communities through my career. Many of us have experienced Kentland's powerful sense of community. I can't help but think of Don's Drive-In. My brother lives in Indy and whenever he comes back to visit, we always have to visit Don's Drive-In. The places here are woven into the fabric of our very existence, and this is something I want Kentland to be known for, forever: a strong sense of community. We're a humble, small town with great community support, and this is what creates successful people.
Kentland is Full of Amazing Stories Worth Sharing!
300 N. 3rd St. Kentland, IN 47951
info@kentland.in.gov