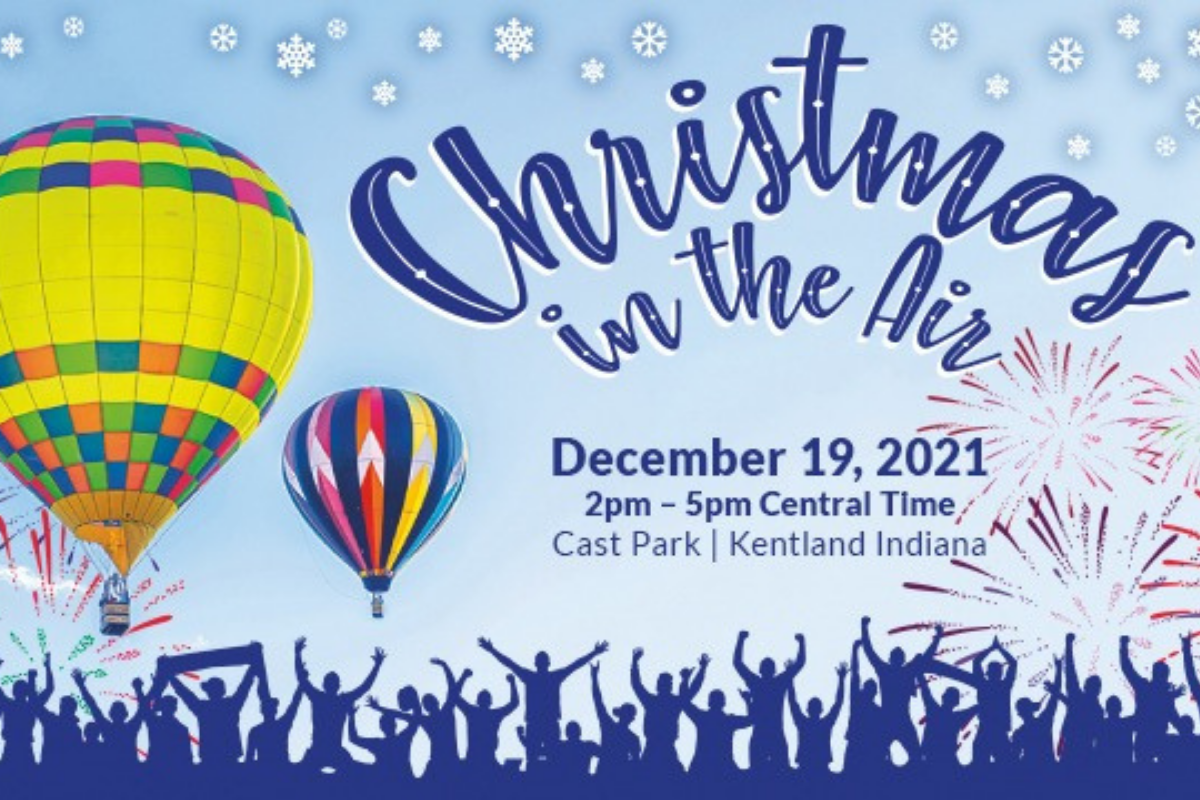 Let the Holiday Festivities Begin!
A new event is taking place in Kentland on December 19th at Cast Park!
Christmas in the Air
Are you ready for a fun and festive holiday event for the whole family? Join us at Cast Park on December 19th from 2pm-5pm for Hot Air Balloon Tether Rides, Santa's Zany Zipline, Christmas Fire in the Sky Fireworks show, Rides on Cool Breeze (a one-of-kind rocking horse ride), Rides in Pooh and Tigger's sleigh, Rides in the Beach Moose Land Boat, Scrumptious Classic Holiday Tastes and Treats, Holiday Characters of All Kinds, and Pictures in the North Pole's Giant Snow Globe! To visit the event page and mark your attendance, click here!
Kentland is Full of Amazing Stories Worth Sharing!
300 N. 3rd St. Kentland, IN 47951