Resident Highlight: Scott & Adrian Fleming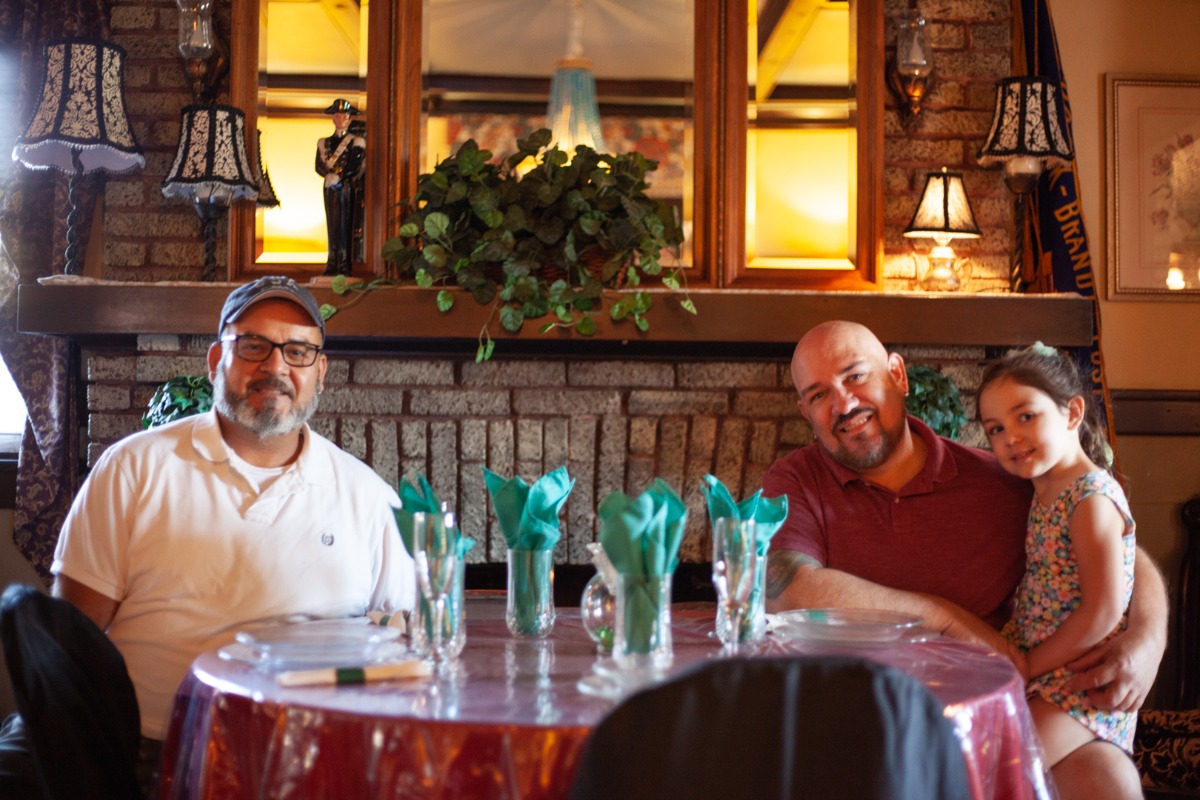 Resident Highlight
We're Scott and Adrian Fleming, the owners of the Downtown Lounge & Trattoria. We live in Kentland and are passionate about seeing our community's quality of life grow!
From Offering White Glove Services to Becoming Restaurant Owners
I'm originally from Chicago and grew up in the southern suburbs of Illinois on the Indiana border. Adrian is originally from the Baja Peninsula. His family owned and continues to run restaurants in Cabo and in the capital city of La Paz, which is Baha south (two hours north, on the water).
I've worked in food and beverage since I was 13 years old and have remained in this industry through my mid-30's. The last place I worked, I was part of assistant management at a hotel called the Intercontinental Chicago. My time here was primarily focused on fine dining.
Our family lives in Kentland. We purchased a home here to renovate an old Victorian-style property back in January 2011 and moved in full-time in December 2015.
Prior to starting this endeavor with the Downtown Lounge & Trattoria, Adrian and I led a team of independent contractors. We offered white-glove services, as well as everything from interior decorating and designing to renovations and valet services. However, back in 2001 in the turbulence of that year, our business was impacted quite a bit. It caused us to pivot in our services, and we began to offer janitorial and maintenance contracting.
Adrian and I have extensive backgrounds in service. I have a difficult time sitting at a desk, as I'm always on the move and talking with people. With this said, I've always tried to have a "fun" evening job on the side, such as working in a restaurant or bar. There's just something about me that really wants to be out and about in an environment rich with hospitality.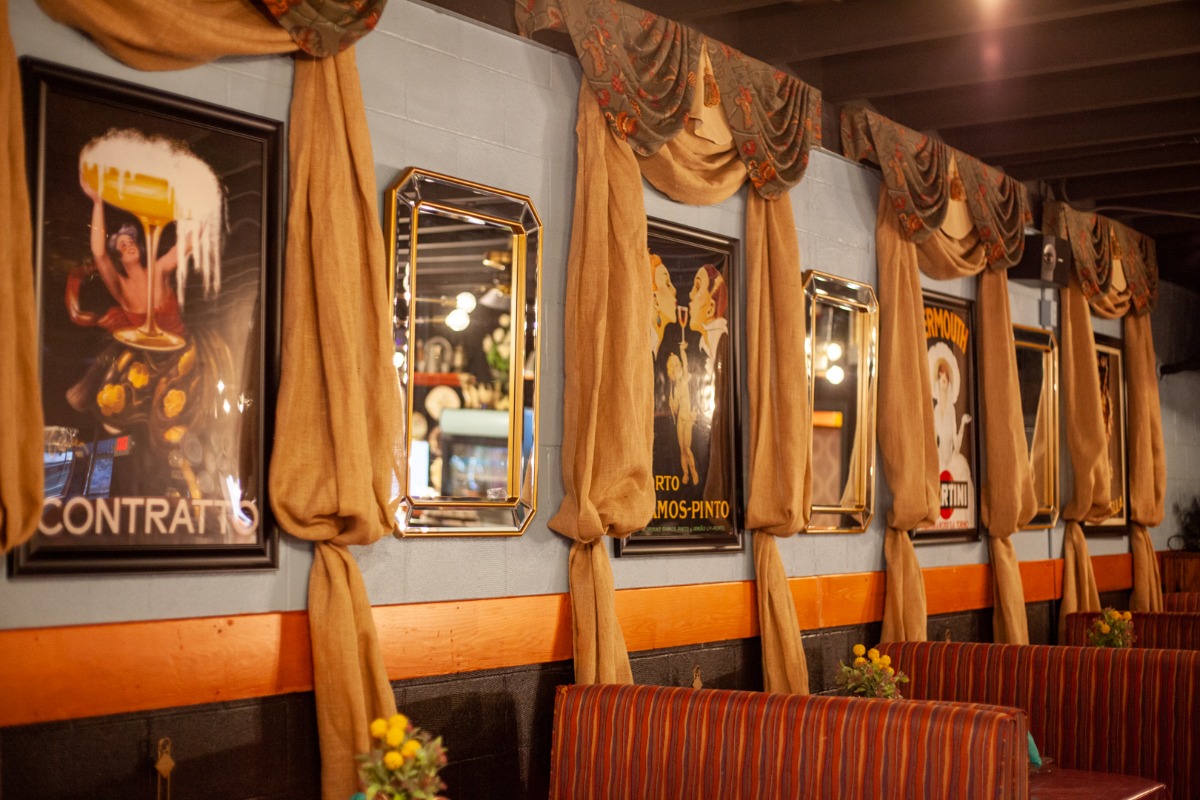 History of the Downtown Lounge
This building plays a big part in Newton County's history. It serves as the location of our area's first American Legion and was founded in the basement of the building's original structure. In the '50s, the building expanded, adding in the section of the lounge where the kitchen is now located. The American Legion still uses this space. They maintain the flag and pole in the front yard and house their ceremonial equiptment here because of their historical tie to the building.
It was a shared long-time dream of ours to own a restaurant. This line of work is second nature to Adrian as well. We had discussed the possibility of one day doing this, and then the building here in town became available. It was on the market for only a brief moment a few years back but was taken off very quickly. Some time passed and I saw it pop back up again and I called our agent to make an appointment to see this place!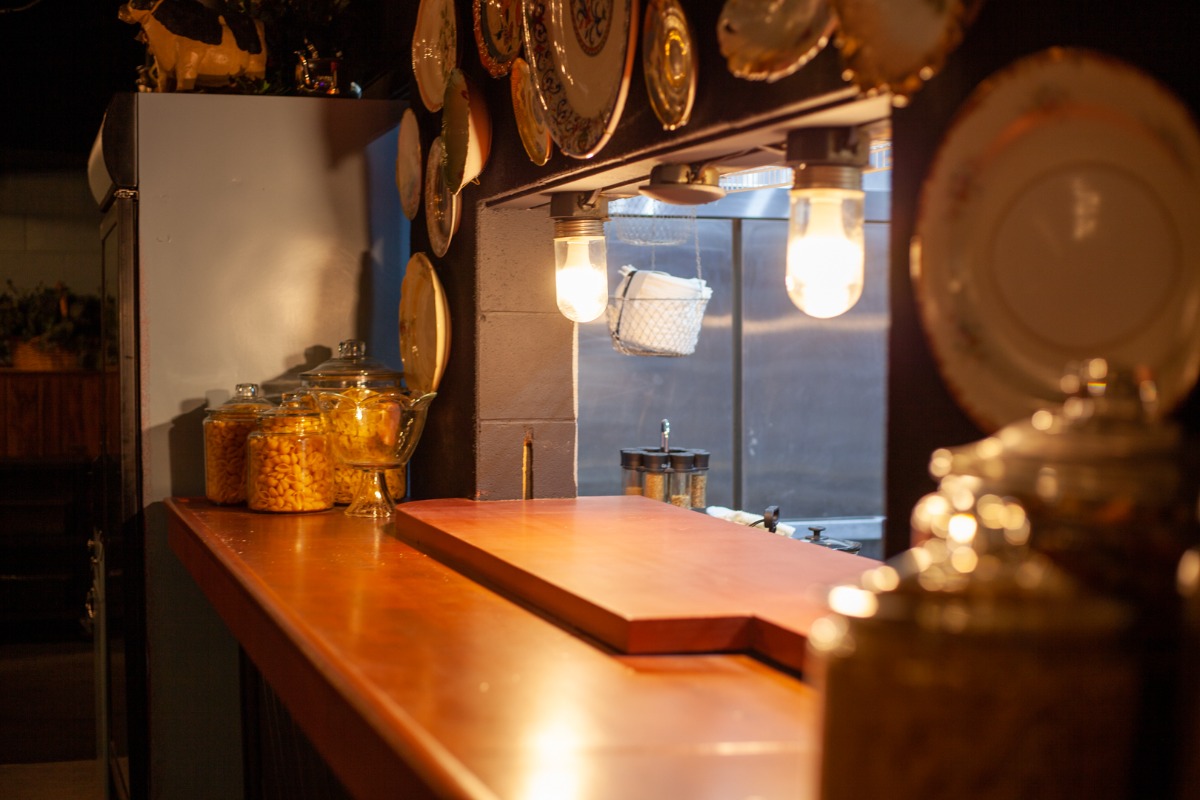 Cuisine at the Downtown Lounge & Trattoria
Traditionally, the Downtown Lounge was a standard American pub-style menu with steaks, chops, and local favorites. We wanted to embrace this tradition while also expanding to offer our focus on Italian and Hispanic specialties made only fresh daily, the same way our families have always done it. The Downtown Lounge will very much be a place of flavor!
Our menu was crafted to really accomplish two things: we wanted to express our own unique identity through its offerings, while also creating our own unique identity in the community, this way creating no direct competition for any of the other fine eating establishments in town. We wanted to create a different atmosphere in each of the different areas of the Venue. Extremely casual in our beer garden, upscale dining, drinking, and entertainment in the lounge area, or a more formal and traditional dining experience in our upper-level Trattoria Dining Room. we aim to make The Downtown Lounge & Trattoria is an every occasion destination
Our Dining Room Hours
Wednesday – Friday
Lunch Buffet – 11am to 3pm
Dinner starting at 5pm
Saturdays and Sundays
Dinner starting at 3
Our Lounge Hours
Wednesday and Thursday
Until midnight
Friday and Saturday
Until 3 am
Sunday
Until 10pm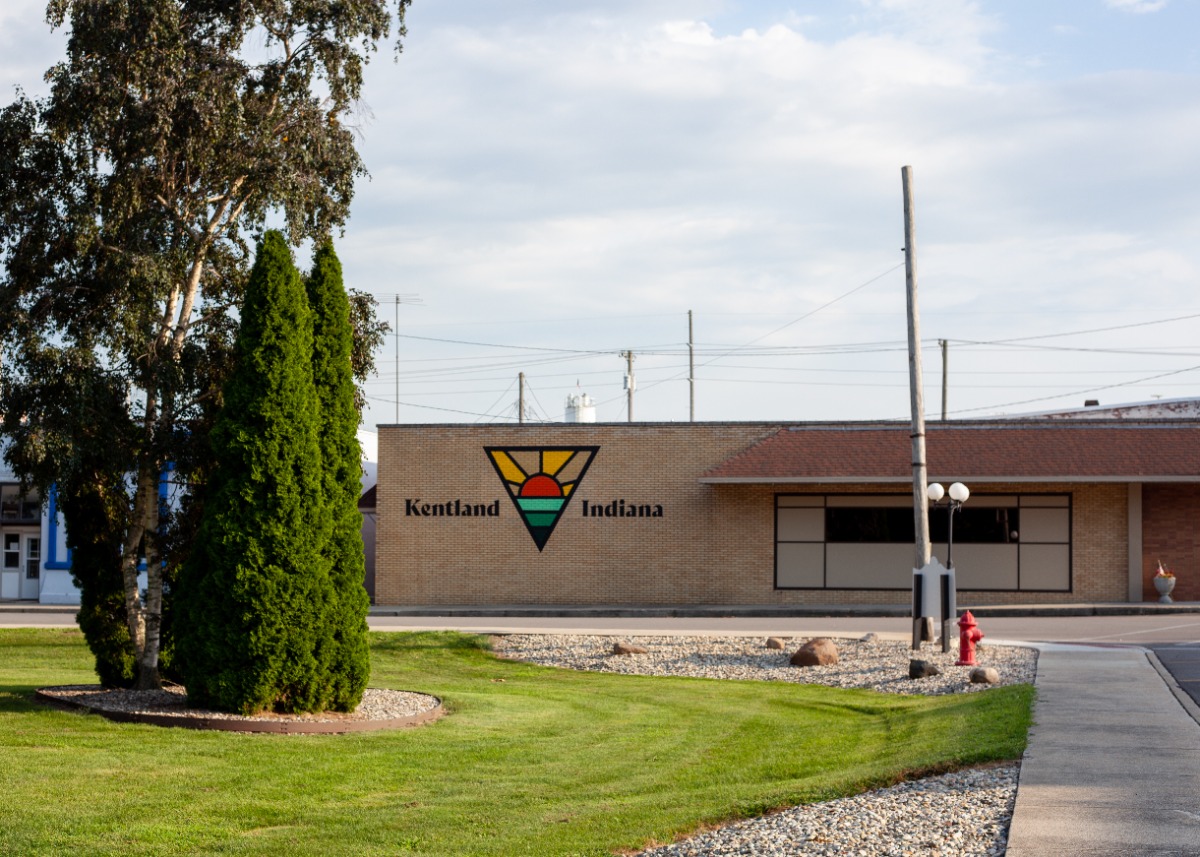 Life in Kentland
The town of Kentland is a charming, real experience of what life might have been in the 1950s. It's a strong and safe community for children. Being rural, we don't have the same concerns bigger towns or cities might face. We have a strong sense of community, and this is a huge reason why we chose to live and raise our daughter here. We wanted to become a part of this place and do our part to enhance its quality of life even more! After all, that's what it's all about: having community and civic-minded individuals who choose to participate positively in their community. We've seen this spirit of active contribution to the town in our initiatives with the parks, and the Thrive Intergenerational Campus.
It is also inspiring to see how many offerings there are for children in Kentland. With the school's extracurricular activities and sports. I'm excited to see how our community expands in terms in events, like weekend festivals, car shows, or farmers markets. As more younger families move in from other areas, the importance to create moments of celebrations becomes that much more vital. Kentland has so much to offer. We have antique stores, a grocery store, multiple dining options, and new boutiques. All of this increases our sense of community.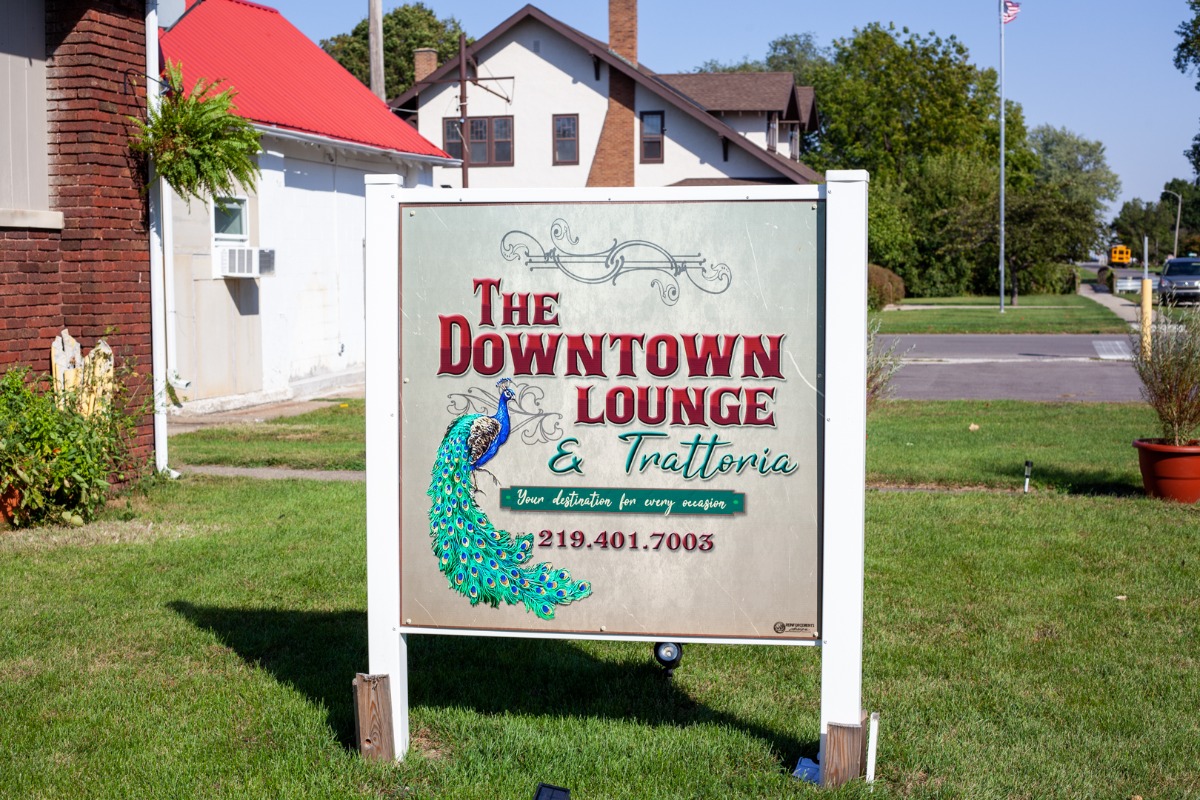 Kentland is Growing
Kentland is a place of good, clean, family fun. To be known as a positive, strong community is a great place to live and raise a family. After all, that's what holds people together: family. For me, this has always been my focus.
You either had a family, have a family, or want a family. And many people who are alone are looking for their chosen family. I think it would be wonderful for Kentland to be known as a place where everyone is welcome. No judgment, no exclusions. It doesn't matter who you are or what walk of life you come from, we want to create a place for you here.
Here's my hope for the Downtown Lounge & Trattoria: that people can look back and say to themselves, "I love this place. We've had so many good memories here". We want people to remember the celebratory meals, weddings, bands, and people who became lifelong friends.
Kentland is Full of Amazing Stories Worth Sharing!
300 N. 3rd St. Kentland, IN 47951
info@kentland.in.gov